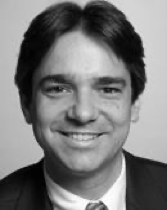 Spiros Hiotis, MD, PhD
Chief Executive Officer
Saronic Biotechnology, Inc. was founded and is led by Spiros Hiotis, M.D. Ph.D. Spiros is a board-certified surgeon scientist with a high level of specialization in the management of hepatocellular carcinoma and viral hepatitis. Spiros received his M.D. degree from the University of Maryland and his Ph.D. from the University of South Florida. Following completion of residency in general surgery at the University of South Florida, Spiros attended fellowship training in surgical oncology at The Memorial Sloan-Kettering Cancer Center. He has many years of clinical, scientific research, and academic experience, and has held faculty appointments at the NYU Langone Medical Center and The Icahn School of Medicine at Mount Sinai Medical Center.
Spiros has collaborated with large and small biopharmaceutical companies regarding hepatitis B and HCC, including Gilead, and Merck. As a surgical oncologist and research scientist, Spiros has developed a broad network of relationships with leaders at life sciences entities and academic medical centers worldwide.
Saronic Biotechnology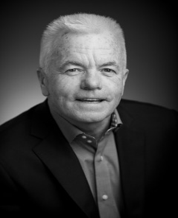 Patrick T. Higgins
Chief Operating Officer
Mr. Higgins has over 35 years of pharma and biotech experience. The last 25 years in the treatment of liver disease. He most recently was a co-founder and CEO of OnCore Biopharma which merged with Tekmira Inc. in 2015 forming the publicly traded company, Arbutus Biopharma. Arbutus is dedicated to discovering, developing and commercializing a cure for patients suffering from chronic hepatitis B infection, a disease of the liver caused by hepatitis B virus (HBV). Mr. Higgins previously served as Executive Vice-President, Marketing and Sales of Pharmasset, Inc., from 20007 to 2012, a specialty pharmaceutical company, which researched and developed the cure for hepatitis C virus (HCV), sofosbuvir. Pharmasset was acquired by Gilead Sciences in the largest biotech deal for a non-commercial drug in 2012. From 1995 to 2006, Mr. Higgins was the Vice-President, Sales and Marketing, Virology at Hoffmann-LaRoche, a pharmaceutical company. Prior to Roche, he spent 13 years in various capacities at Schering Plough. Mr. Higgins received his B.A. degree from Villanova University and his M.B.A. degree from Seton Hall University.
Saronic Biotechnology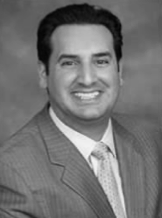 Frank Argenziano
Chief Finance Officer
Francis J. Argenziano has over 20 years experience working with public and private emerging growth companies in various industries including Life Sciences and Healthcare. His experience spans Investment Banking, Capital Markets and Principal Investing. Mr. Argenziano has been involved in raising over $2 billion of public and private financing, and has worked on M&A transactions that aggregate to over $1 billion. He is a Senior Managing Director and Head of Investment Banking at North South Capital, LLC. and was a vital member of the Investment Banking and Capital Markets teams that grew Martel Capital as Head of Investment Banking; Newbridge Securities, as a Senior Managing Director; and, Maxim Group LLC, as a Director. Mr. Argenziano holds a B.S. and M.B.A. from Fordham University's Gabelli School of Business.
Saronic Biotechnology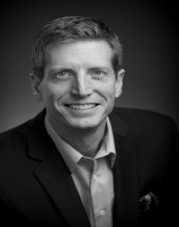 Bryce Roberts, JD
Chief Administrative and Compliance Officer, General Counsel
Mr. Roberts has over 15 years of experience in the biopharmaceutical industry in a variety of management roles. Most recently, he served as Senior Vice President, Legal Affairs, at Arbutus Biopharma, Inc., a biopharmaceutical company that resulted from the 2015 merger of OnCore Biopharma, Inc. and Tekmira Pharmaceuticals. Mr. Roberts co-founded OnCore Biopharma along with several other Pharmasset, Inc. alumni in 2012. While at OnCore, he served as Chief Legal Officer and Head of Administration. Prior to his tenure at Arbutus, Mr. Roberts served as Vice President and Senior Counsel at Gilead Sciences, Inc. following Gilead's acquisition of Pharmasset, Inc. in 2012. Immediately prior to its acquisition, Mr. Roberts served as Vice President, Senior Counsel and Secretary of Pharmasset. Mr. Roberts began his career at Pharmasset in 1999, the same year the company began its operations, and held a variety of positions of increasing responsibility over his 12-year tenure at the company. Mr. Roberts received a B.S. in Biochemistry from the University of Georgia and a J.D. from Georgia State University School of Law.
Saronic Biotechnology